ABOUT OUR STORY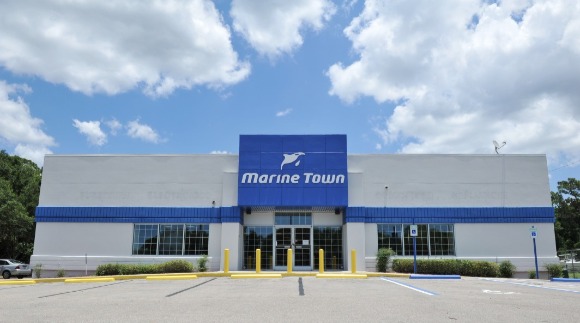 Marine Town's overseas facilities began producing stainless steel hardware for Orcas Marine Products in 1995.
Wishing
to
serve
our
US
customers
more
directly,
our
first
US warehouse
was
established
in
Anacortes,
Washi
ngton
in
2011.
Our dedication to providing customers with the most efficient service possible was the driving force behind our final transition four years later to the East Coast of Florida, where we operate today.
Our close relationship with Orcas Marine Products became the spark that ignited our passion for innovation. Over the years our team has collaborated with numerous builders to design new, leading-edge marine hardware that redefined quality standards. We continue to utilize creative thinking to provide the ever-changing industry with the innovative, quality products they deserve. At Marine Town, we don't believe in pouring our resources into run-of-the-mill hardware. Our attention to each and every detail adds a special touch, transforming even the most generic hardware into boat jewelry. If you still can't find what you're looking for, Marine Town proudly offers investment casting and tooling services, to achieve the perfect hardware solution for your unique application!





In addition to hardware of the highest quality and reliability, Marine Town strives to provide customers with personalized service that goes above and beyond. Our team offers not only professionalism but a willingness to go the extra mile to ensure that customers' needs are not just met but exceeded. We appreciate the opportunity to work with you and look forward to assisting you with all your hardware needs!


Experience the Marine Town Difference
At Marine Town we are dedicated to innovation and excellence. We strive to make constant improvements to the technology used for the manufacturing process to ensure the highest quality of products for our customers. By the time our products reach the final destination, they have undergone extensive testing and inspection to guarantee that you receive more than just hardware, you receive boat jewelry.